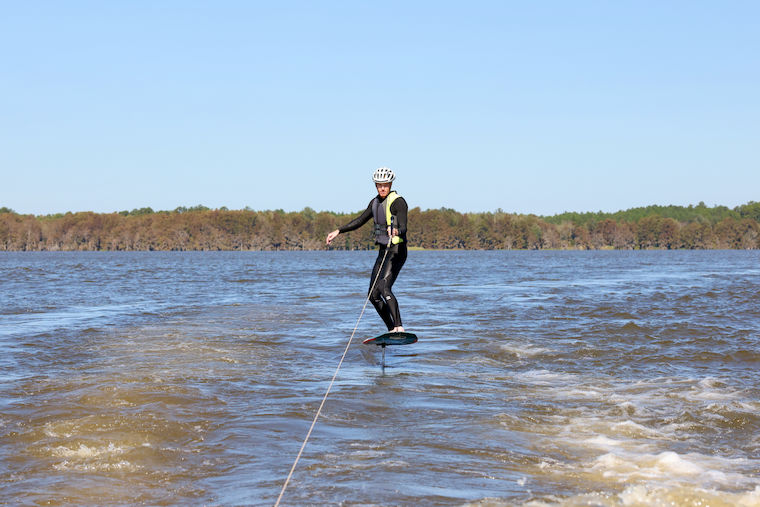 I learned how to ride a foil board this Fall.
I grew up doing various water sports, but this was a completely new experience. Foil boarding has a higher learning curve, but it feels like you're on a magic carpet ride when you learn to keep the board out of the water.
Another first for me this year: I bought a wetsuit so I could stay in the water even after it got cold.